ADVANCED EAR REFLEXOLOGY
NEUROLOGICAL & STRESS RELATED DISORDERS
Nottingham, United Kingdom & La Verne, California, USA
14 CE Hours for ARCB & NCBTMB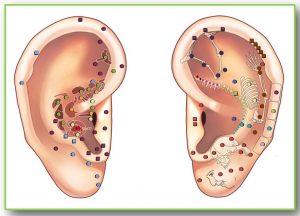 DURING
THIS POWER PACKED HANDS-ON CLASS YOU WILL:
Work with the Advanced French & Chinese Reflex Maps and learn the Auricular Representation of the Nervous System. Gain deeper understanding of the 10 Master Points and their special significance, as well as new knowledge of Functional Points that are relevant for learned protocols.
You will gain confidence in the use of powerful protocols for neurological and stress related disorders, such as Parkinson's Temor, Multiple Sclerosis, Chronic Fatigue Syndrome, Post-Traumatic Stress Disorder, Cerebral Palsy, and Stroke.
Gain even deeper insights while working with the outer ear by discovering pulses, electrical currents and temperatures, and what changes in these could be telling you about the person whom you are helping. Recognize and interpret visual abnormalities on the outer ear.
PREREQUISITE:
Beginning Ear Reflexology from a hands-on school.

CLASS DATES & LOCATION:

Nottingham, United Kingdom

(Holliday Inn, M1Jcn 25)

May 11-12, 2024

Course Fee: $225

---

La Verne, CA 91750, USA

November 9-10, 2024

Course Fee:

$255 one month before class, $285 thereafter

Deposit Fee $75 (non-refundable)
Cancelation Policy for the UK: If we have to cancel the course, a full refund will be given. If you decide not to attend the course, we reserve the right to not issue a refund.