.
REFLEXOLOGY COURSES & CLASSES
Stefanie Sabounchian is a National Certified Reflexology Educator with NCRE, teaching Foot Hand Ear Reflexology throughout the US as well as internationally. She has been a certified Reflexologist & Auriculotherapist with a private practice in Southern California for over 20 years.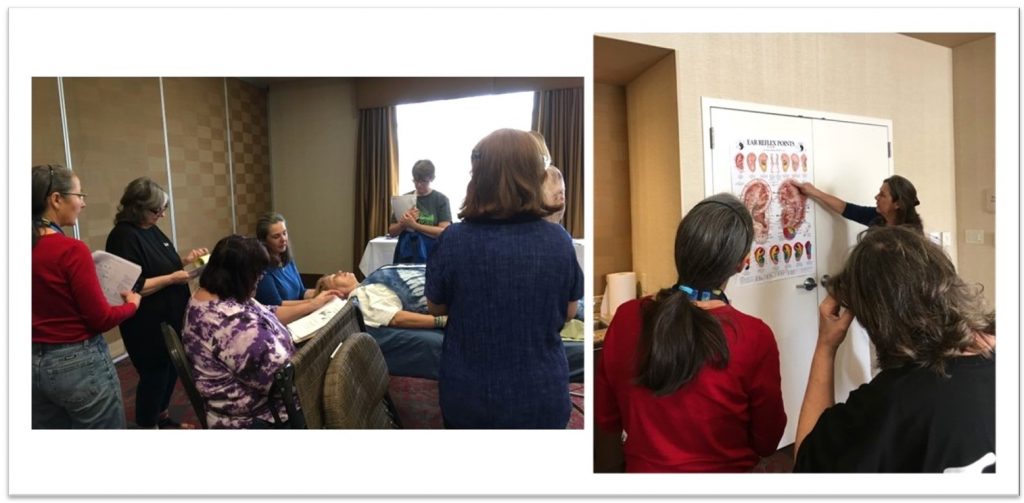 Please explore this site to learn more About Reflexology, Foot, Hand, and Ear Reflexology Classes, and About Stefanie.
It is estimated that up to 85% of all illness is stress-related.
With Reflexology we can reduce accumulated stress and tension
on body and emotions.
WHAT IS REFLEXOLOGY?
Reflexology is a non-inviasive natural health science based on the concept of pressure maps, called Reflexology Maps, resembling the shape of a human body, that are found on the feet, hands and outer ears.
Specific touch techniques unique to the field of Reflexoloyg, using thumb and fingers, are applied to specific parts of the feet, hands and outer ears to bring relief to a wide range of health concerns and challenges throughout the body.
Reflexology is a natural health approach to promote relaxation, increase circulation, and balance the body's systems in a holistic manner.
words of wisdom…
"It is Health that is the Real Wealth and not Pieces of Gold and Silver." –Mahatma Gandhi